ABOUT US
TREE FARM HISTORY
The Reid family's ties to forestry began well before Alpine Evergreen incorporated in 1959. In the 1930's the father and son team of Roy and Paul Reid would travel to Montana to harvest Christmas trees for the Hofert Company. They loaded rail cars with the hatchet-harvested trees and developed their plans to amass a timber company of their own. The family was living in Seattle at the conclusion of World War II, when they caught wind of clear cut land coming available in Kitsap County. The ensuing inquiry led to dozens of land exchanges over decades that resulted in what Alpine Evergreen is today. The tree farm is nearly 6000 acres, with the earliest property purchase still under ownership today being April 24th, 1946.
Much of the acreage in Alpine Evergreen Company's land holding was acquired shortly after timber harvest by previous owners. It was common practice to cut and run, moving on to the next forested stand, while stopping payment of property taxes on the one just harvested. This resulted in many parcels of land being auctioned by the Counties for tax default.
The typical piece of property acquired was in poor shape. It either needed thinning to reduce the stocking of the stand, brush management, seedlings planted, or some combination of all. So in addition to working their normal jobs, the family and hired crews planted seedlings and cleared brush to improve growing conditions across the recently harvested landscape. Once the trees reached the height and shape for Douglas fir "natural" Christmas trees, the family began harvesting a portion to fund property mortgages and taxes. Christmas tree farming remained the primary activity of Alpine Evergreen from company formation until the year 2000.
The largest portion of land accumulated by the Reids was allowed to mature into timber. Many of these stands were thinned during the 1970s and 80s, and are now undergoing final harvest. The final harvest is followed by reforestation with high quality seedlings the next winter after harvest… and the cycle begins again.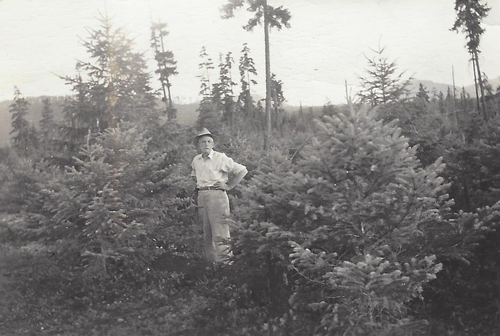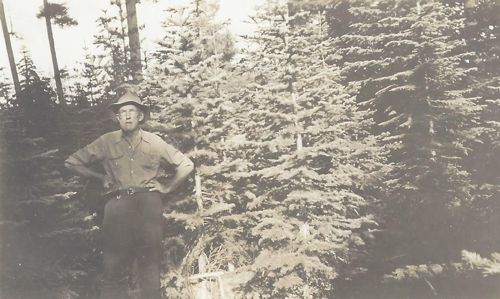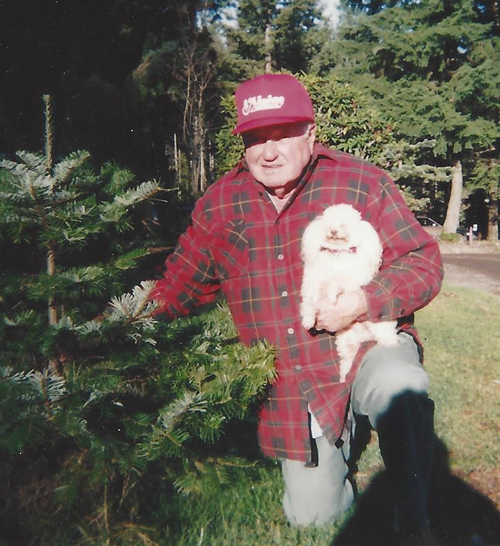 Definition of Forestry (Wikipedia)
Forestry is the science and craft of creating, managing, using, conserving, and repairing forests and associated resources to meet desired goals, needs, and values for human benefit. Forestry is practiced in plantations and natural stands. The science of forestry has elements that belong to the biological, physical, social, political and managerial sciences.
Who/When: Alpine Evergreen Co, Inc. – Family owned since 1959
What: Timber, Industrial Leasing, Forestry Product supplier, Maintaining Private Trails
Where: Located in Washington State, straddling the Kitsap and Pierce County line, between Gig Harbor, Port Orchard and Belfair.
We strive for balance of forest products and eco-system balance.
Products: Timber, floral industry brush & boughs for the Christmas season.
Eco System: Complex mosaic of stand ages to enhance wildlife habitat and aesthetic interest.